A Roundtable with Chandana Anusha (Northwestern University), Rachel Gittman (East Caroline University), and Liz Koslov (UCLA); moderated by Michael Fisch (CEGU, University of Chicago)
4:30–6:30pm CT
Classics 110 & Zoom Webinar (hybrid event)
—
Climate change is dramatically transforming the planet's coastal terrains, rendering densely settled communities, vibrant ecosystems, and large-scale infrastructure vulnerable to an unprecedented range of threats. Insofar as coastlines typically constitute the borders of national states and their geopolitical operations, they are also at the core of planetary environmental, economic and societal transformations. From industrial ports, large-scale metropolitan regions and long-distance transportation corridors to coastal fishing villages, mudflats, wetlands, and marshes, coastlines represent multidimensional spaces of interface between heterogeneous ecologies and infrastructural configurations; national, regional and urban economies; multinational corporations; diverse forms of territorial governance; and regionally embedded circuits of social reproduction. These vital but delicate spaces are in peril.
How should we understand these transformations? What are their implications for inherited forms of social life, spatial organization, and territorial governance? What kinds of interventions might be imagined and mobilized to mitigate their effects not only upon coastlines, but upon the planet as a whole?
This panel brings together scholars from diverse fields—including urban planning, anthropology, sociology, landscape design, and architecture—whose work addresses emerging coastal vulnerabilities, transformations and crises in various sites around the world; their uneven social and spatial impacts; and emergent strategic responses. It will present an interdisciplinary conversation with the aim of generating new approaches to understanding—and shaping—the rapidly mutating environmental conditions of our time.
—
Based in the Division of Social Sciences at the University of Chicago, the Committee on Environment, Geography and Urbanization (CEGU) is an interdisciplinary platform for critical thinking, advanced research, and innovative pedagogy on the societal and spatial dimensions of climate change, biodiversity loss, and other kinds of environmental transformation.
CEGU builds upon the University's legacies of excellence in urban social science and geographical studies while providing a new divisional and inter-divisional platform for scholarship, teaching, and public events related to environment and society across time and space. With over 30 faculty affiliates drawn primarily from the Division of Social Sciences and the Division of Humanities, CEGU seeks to investigate and respond to the environmental challenges of our time not only by advancing climate change awareness, but by actively centering contemporary planetary environmental emergencies in all aspects of social research and humanistic inquiry. Key fields of research and pedagogy include urban environmental studies and sustainable urbanism; energy histories and geographies; environmental humanities; spatial and environmental media; environmental policy, design and practice; and community engagement.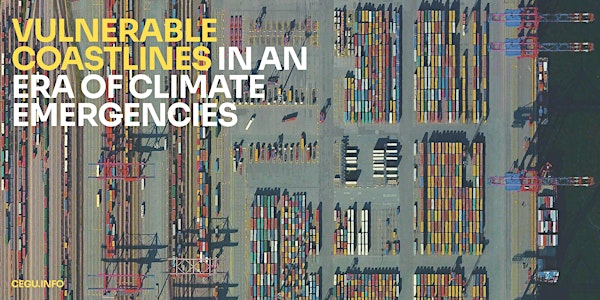 Further event listings can be found at cegu.info.