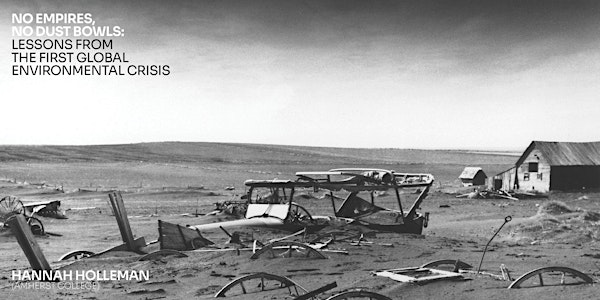 Hannah Holleman will discuss vital insights offered by study of one of the first global environmental problems of modern capitalism, which reached its apogee in the"dust-bowlification" of agricultural lands in the 1920s and 1930s. Based on award-winning research, she reinterprets regional crises of soil erosion in this period as dramatic manifestations of a transnational social and ecological emergency generated by the racialized political economy and ecology of white settler colonialism and the new imperialism of the late 19th and early 20th centuries. She draws lessons from this era for current struggles to address climate change, environmental injustice and racism, and new threats of "dust-bowlification" worldwide. The COVID-19 pandemic has only reinforced the urgency of these lessons, as the abuse of nature increasingly comes back to haunt society and reinforce inequalities. In the end, Dr. Holleman will share thoughts and invite discussion of the challenges for sociology presented by the new dust bowl era. Sign up here.
Event Details:

Date & Time: March 2nd, 12:30 PM – 1:50 PM CST
Location: Zoom
---
Hannah Holleman is Associate Professor of Sociology and Environmental Studies at Amherst College.
This event is co-sponsored by the Urban Theory Lab and the Faculty Working Group for the Committee on Environment, Geography and Urbanization (CEGU).
Please contact Meredith Clason with questions or for assistance at mclason@uchicago.edu.