Hike through beach, wetland, and dune habitats and witness the blending of city and nature at Rainbow Beach Dunes.
Sat, September 24, 2022
8:15 AM – 11:00 AM CDT
Register here.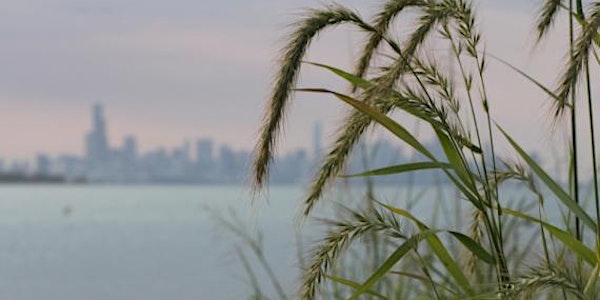 Explore some of Chicago's diverse ecosystems on this guided tour of Rainbow Beach Dunes with Professor Alison Anastasio. With its beach, wetland, and dune habitats, Rainbow Beach Dunes Natural Area contains many fascinating species. The dunes have benefited greatly from the dedication and hard work of community volunteers who collect and scatter native seed, plant native species, pick up trash, monitor vegetation and birds, and remove invasive species. Learn more about this urban and natural ecosystem, and their volunteer opportunities on this Urban Hike.
Participants will meet their guide at the #6 bus stop at Stony Island Ave & E. 59th Street, just a short walk from campus! The group will then take the CTA to the Rainbow Beach Natural Area. Participants will need to set up their Ventra app in advance. Students can find information on how to do so here. The general public can find information on CTA Travel/Ventra here.
This Urban Hike will include multiple hours of outdoor walking. Please wear comfortable walking shoes, as well as multiple layers of clothing for changing Autumn weather. We also encourage participants to bring preferred snacks and water. Please contact tconway@uchicago.edu with any questions.